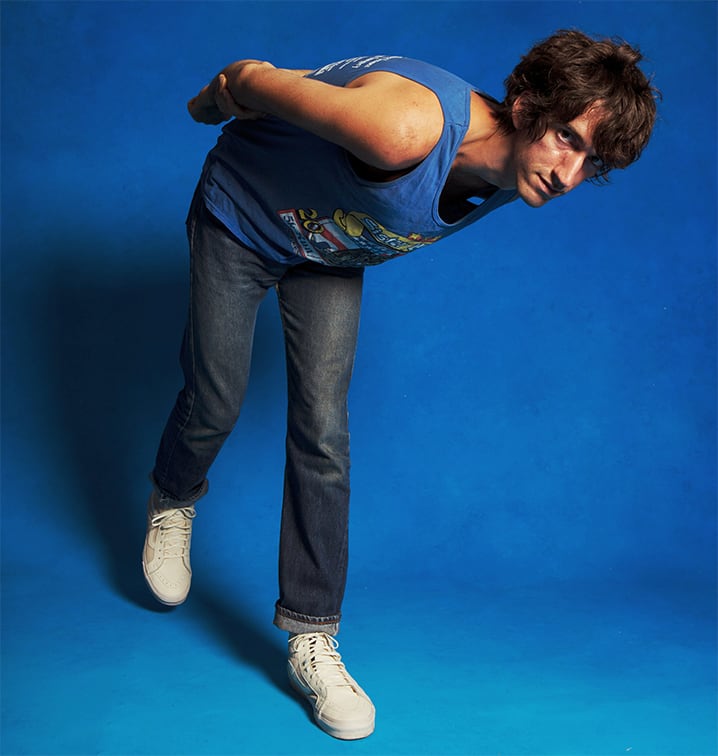 Tuesday, September 26th, 2017
Delicate Steve Releases Cowboy Stories
Pitchfork wrote that guitar legend Delicate Steve is "animating rock'n'roll's most outrageous qualities" and The Wall Street Journal called his unique sound "good fuzzy fun."
Today a brand new collection of songs by Delicate Steve called Cowboy Stories arrives. To mark the occasion, Steve has released a video for the title track.
Watch the video for "Cowboy Stories" here: https://youtu.be/k-Kn3Kn9BYE
[youtube id=k-Kn3Kn9BYE]
Listen to Cowboy Stories here: http://spoti.fi/2xlzmud
And all this week, each track will be available to stream for free through instagrams and twitters of a few friends of Steve: The Growlers, Mac DeMarco, Dr. Dog, King Tuff, and Devendra Banhart.
Cowboy Stories is the follow up to the critically acclaimed album This Is Steve.
"I am lucky enough to know a few true cowboys and this collection of Delicate Steve songs is my attempt at bringing the spirit of these characters into your life, Steve says. "Going through life as an artist, I can sometimes relate to cowboys, astronauts, (and the homeless) in ways that are sometimes gratifying, sometimes isolating. Good, bad (ugly). Sometimes simply just uncertain. As a human one of the most thrilling experiences can be to simply savor the feeling of living on the edge of uncertainty. I believe a chef said that."
Steve explains, "The video for the song "Cowboy Stories" was directed by Taylor Bonin. In the spirit of this album, the video was conceived, shot and directed in one day, based on the ideas and characters (dogs) that happened to be circulating around us that morning."
Delicate Steve is currently touring North America, opening for The Growlers (with whom he will also be playing guitar) and performing some headline dates on the West Coast.
Cowboy Stories Track Listing:
1. Cowboy Stories
2. Tattered
3. Friends
4. Peaches
Live Dates:
September 30 Knockdown Center Maspeth, NY
October 1 Port City Music Hall Portland, ME +
October 3 Mr. Smalls Pittsburgh, PA +
October 4 Woodward Theater Cincinnati, OH +
October 5 The Bluebird Bloomington, IN +
October 6 The Vic Theatre Chicago, IL +
October 25 Soda Bar San Diego, CA *
October 26 The Moroccan Lounge Los Angeles, CA *
October 27 Velvet Jones Santa Barbara, CA *
October 28 The Growlers Present Festival 6 San Pedro, CA
October 29 The Growlers Present Festival 6 San Pedro, CA
October 31 The Crepe Place Santa Cruz, CA *
November 1 Starline Social Club Ballroom Oakland, CA *
November 3 Mississippi Studios Portland, OR *
November 4 Astoria Vancouver *
November 5 Tractor Tavern Seattle, WA *
+With The Growlers
*Blank Tapes Supporting
Listen or Buy Cowboy Stories: https://lnk.to/CowboyStoriesEP