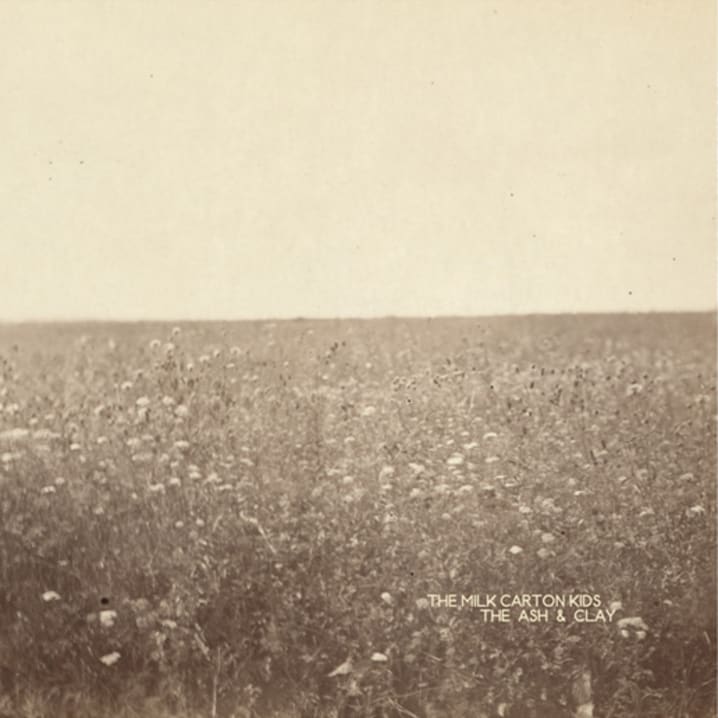 Tuesday, January 8th, 2013
Rolling Stone Debuts THE MILK CARTON KIDS New Track
Los Angeles duo The Milk Carton Kids will release their anticipated Anti- debut album The Ash & Clay on March 26th. You can preview a brand new track from the album entitled "Snake Eyes" care of Rolling Stone by going to: http://www.rollingstone.com/music/news/the-milk-carton-kids-harmonize-on-snake-eyes-premiere-20130108
After forming in 2011, the duo of Kenneth Pattengale and Joey Ryan quickly built a devoted following with the simple purity of their music, touring with a host of established acts (Old Crow Medicine Show, Punch Brothers, and more), appearing on NPR's Tiny Desk concert series and charming audiences with their deadpan on-stage humor. While their most obvious musical reference is the classic folk revival sound of twin acoustic guitars and matching harmonies, the band both expands and contradicts that rich legacy with highly inventive guitar lines and their intricately interwoven vocals.
As Grammy winning producer and musician Joe Henry explains of their previous self-released full-length Prologue: "Upon first listen I became so seduced by the singular character that emerged from the songs, that I failed to register that there were actually two very different singers giving rise to him." The band's growth in the past year and a half is captured in Henry's essay that serves as the foreword to The Ash & Clay:
"And whereas for as long as I have known them I have always perceived the twin voices of Joey Ryan and Kenneth Pattengale as disappearing into one, I now hear that single and distinct character rising to speak for many...
For within these songs is a man himself in motion –a traveler who dances in silent, halting circles. And what he does is quietly bear witness like a weathervane, to the carnival of souls by the wayside, his eyes cornered but his face always pointing forward, his voice in our heads."
The Milk Carton Kids have three of their songs featured prominently in the new Gus Van Sant-directed film Promised Land, which was written by and stars Matt Damon and John Krasinski. The film features the duo's song "The Ash & Clay" over its end titles, as well as "Jewel of June" and their ballad "Snake Eyes," which plays during a central montage sequence. Van Sant first heard the duo when they performed in his hometown of Portland, Oregon. The director made a similar musical discovery for his film Good Will Hunting, fusing the songs of songwriter/musician Elliott Smith with a screenplay co-written by Damon.
The Milk Carton Kids were recently profiled by the Los Angeles Times. You can read about all the recent developments and their humorous take on it all by going to: http://www.latimes.com/entertainment/music/posts/la-et-ms-milk-carton-kids-have-entered-the-promised-land-20121226,0,3746740.story
In addition The Milk Carton Kids will be joining a formidable roster including Richard Thompson, Lyle Lovett and others on the Cayamo cruise this January. For more info go to: http://www.cayamo.com.
The duo will also be appearing at the Folk Alliance. The event takes place at the Delta Chelsea Hotel in Toronto Ontario Canada from February 20-24, 2013. For more info and tickets go to: http://www.folkalliance.org/conference/2013-conference-dates/