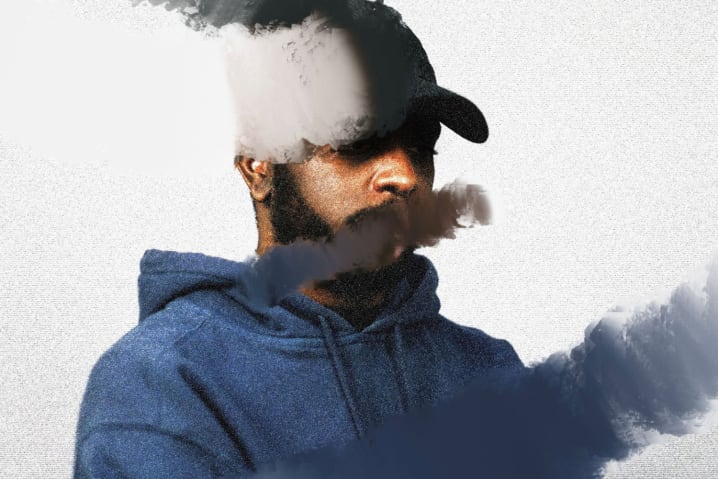 Friday, April 21st, 2023
Alfa Mist - 'Variables' New Album Out Now Via ANTI-
Today, Alfa Mist releases Variables, his highly anticipated new album and second release via Anti-. The East London artist, producer and label founder will also launch his extensive international tour in support of Variables later this month in the U.S. before returning this August for a performance at the Newport Jazz Festival. The Variables tour will see him perform in venues throughout Japan, Australia, EU and the UK, in addition to the U.S. shows. Of the album, Alfa notes, "I've been focused on who I am in my music, but now I'm exploring where I am. I'm asking: how did I get here?" This is the journeying question that underpins his latest record, a collection that is expansive, soulful and moving, in both body and spirit. Listen to Variables in full now: https://alfamist.ffm.to/variables.
Alfa Mist also worked with Australian filmmaker and visual artist SPOD to create an accompanying visual release of the album, based off of the album artwork by Kaya Thomas-Dyke. Watch the full album visuals here: https://youtu.be/ZlMqTCa6aro.
Along with the album release, Alfa Mist has shared the focus track "Foreword." The song brings absolute sublime jazz bliss: guitars traverse intricate drum rhythms and cascading piano that demonstrates the buzzing jazz artist's grand ability to orchestrate challenging yet easy-to-love compositions. Listen to "Forward" here: https://youtu.be/liA11Leyuds.
On Variables, Alfa achieves his most fully-realized, expressive musical work to date, coupling his keen ear for looping, memorably emotive piano melodies with intuitive grooves and a free-flowing jazz improvisation. Variables sees Alfa Mist offer a diverse listening experience, as he dives into the argument of nature versus nurture on the rhythmic 'Borderline' to the airy, crystallic sounds of 'Cycles'. The album's standout features are captivating, with long-time collaborator and band's bass player Kaya Thomas-Dyke's gentle vocals adding an ethereal essence on 'Aged Eyes', whilst the South African folk singer Bongeziwe Mabandla drapes the vibrant backdrop and Jas Kayser's frenetic drum playing with his crystalline falsetto on 'Apho'. "4th Feb (Stay Awake)" is a lofi offering that pairs Alfa's reflective bars with a groove-heavy production and "BC" is a colourful swell of expressive and unrestrained percussion, demonstrating the ingenuity of Alfa Mist and his close knit band.
Since the release of his first full-length project Nocturne in 2015, Alfa has established himself as one of the UK's most focused, in-demand and distinct musical voices. He has worked with the likes of Jordan Rakei and Tom Misch. Artists look to him for his unique blend of intimate bedroom production and expansive jazz group orchestration, since Alfa is yet to be boxed into a specific genre. His music spans everything from hip-hop beat-making to producing for artists such as rapper Loyle Carner, composing neo-classical works for the London Contemporary Orchestra, and reworking tracks from composer Ólafur Arnalds and pioneering jazz label Blue Note.