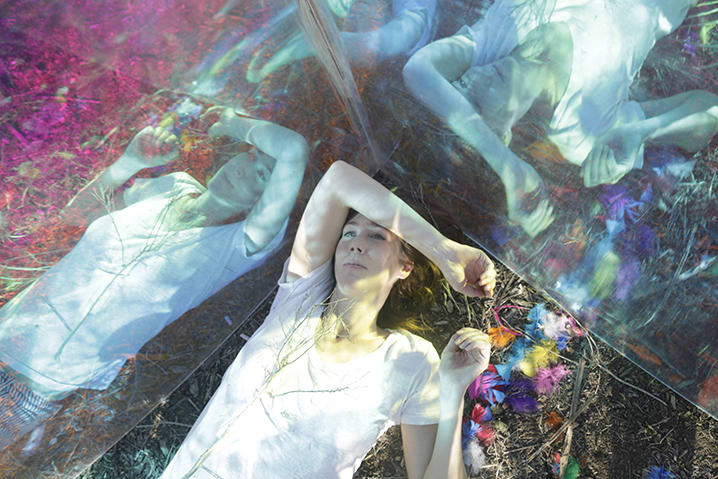 Monday, April 18th, 2016
Beth Orton Premieres "1973" At Stereogum
Beth Orton releases the second track from her highly anticipated forthcoming album Kidsticks.
Following on from "Moon," Beth's first release in four years, "1973" is both forward-thinking and insanely catchy. Framing Beth's unique voice against her heavy, low-slung mechanized synth riff, "1973" is a gorgeously panoramic summer road trip of a song that immediately transports the listener into a sunshine state. The song features George Lewis Jr. on guitars and Guillermo E. Brown on drums.
Stereogum premiered the track today, saying "Lead single 'Moon' was extremely promising, and the subsequent '1973' is even better. It's a bouncing, burbling synthetic pop track that traces the line from Stereolab to Hot Chip, with a hard-hitting electronic beat and keyboards that gleam like the sun reflecting off polished chrome."
Listen courtesy of Stereogum: http://www.stereogum.com/1871703/beth-orton-1973-stereogum-premiere/mp3s/
"1973" is taken from Kidsticks (released on Anti- on May 27th, 2016), Beth Orton's seventh album. Kidsticks is the first record Beth has written on synthesizers instead of acoustic guitar. The album started with 10 days of Beth and co-producer Andrew Hung making loops in a garage in LA. Over the next 18 months, Beth built the tracks up from basic four-bar loops into beautiful multi-layered electronic songs augmented by live musicians, in her first official foray into production.
The album was mixed by David Wrench (the man responsible for recent hits by Hot Chip and Caribou) and features work from a cast of guest musicians assembled by Beth including Grizzly Bear's Chris Taylor, Twin Shadow's George Lewis Jr and Dustin O'Halloran from Winged Victory for the Sullen.
Beth has also announced her first US tour this June. All tickets go on sale Wednesday, April 20th. See all tour dates below.
Beth Orton live US dates:
6/07 - Chicago, IL - City Winery
6/09 - Pittsburgh, PA - Three Rivers Arts Festival
6/11 - Washington, DC - U Street Music Hall
6/12 - Philadelphia, PA - The Foundry
6/14 - New York, NY - Le Poisson Rouge
6/15 - Boston, MA - Brighton Music Hall
6/19 - Los Angeles, CA - Teragram Ballroom
6/20 - San Francisco, CA - Great American Music Hall
6/21 - Portland, OR - Revolution Hall
6/23 - Seattle, WA - The Triple Door
Beth Orton has been one of the most unique and beguiling voices in music for the past two decades. Her debut LP - Trailer Park - pioneered a synthesis of electronic and acoustic songs to huge acclaim. The follow up - Central Reservation - brought international success and the Brit Award for best British female. Further albums like the Jim O'Rourke produced Comfort of Strangers and 2012's Sugaring Season deepened the breadth of her craft (Sugaring Season was described by Pitchfork as "ten songs of sweet resilience delivered by a voice of seemingly effortless expression").