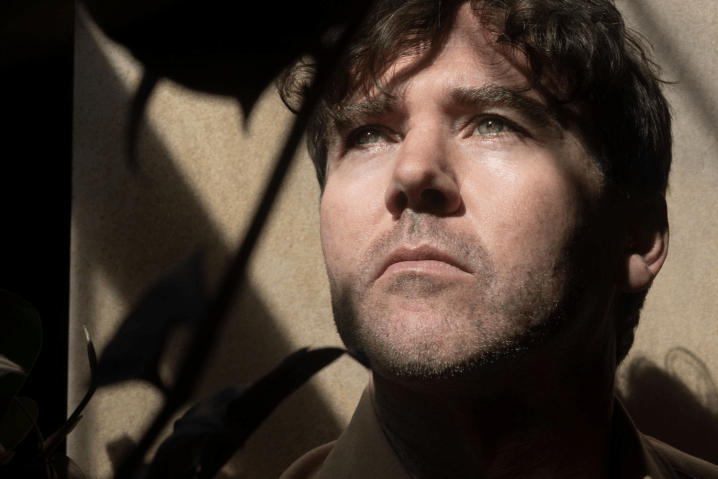 Friday, August 19th, 2022
Cass McCombs' New Album, Heartmind, Is Out Today via ANTI-
Today, Cass McCombs releases his tenth album, Heartmind, via ANTI-. In conjunction, he presents a new video for one of its songs, "New Earth." Heartmind feels like a journey among assorted tuneful feelings, somehow shaped to meet whatever it is a particular listener needs. Where some may hear dark humor, others might hear relentless pain; where some may hear winning cynicism, others might hear harrowing nihilism.
Produced by frequent Frank Ocean collaborator, Buddy Ross, "New Earth" is a clever paean of post-humanity renewal: "Today is the day after the last day on Earth // It's such a glad day! // After a very, very, very bad day // After today, who can say?" "'New Earth' I guess you could say is a lighthearted, bossa nova-ish song about welcoming in a new dawn where wildlife crushes technology," says McCombs. "I owe a debt to the musicians, Joe Russo, Jon Shaw, Frank LoCrasto, The Chapin Sisters, and producer Buddy Ross for helping create this imaginary event/place/feeling." The song's accompanying video was animated by Daniel Bermudez.
Next month, Cass McCombs will embark on a North American tour in support of Heartmind.
Cass McCombs Tour Dates
Wed. Sept. 7 - Cleveland, OH @ Beachland Ballroom
Thu. Sept. 8 - Ferndale, MI @ Magic Bag
Fri. Sept. 9 - Chicago, IL @ Thalia Hall
Sat. Sept. 10 - Indianapolis, IN @ HiFi
Sun. Sept. 11 - Pittsburgh, PA @ Mr. Small's
Mon. Sept. 12 - Toronto, ON @ Lee's Palace
Wed. Sept. 14 - Boston, MA @ Royale
Thu. Sept. 15 - Ardmore, PA @ Ardmore
Fri. Sept. 16 - New York, NY @ Webster Hall
Sat. Sept. 17 - Washington, DC @ 9:30 Club
Wed. Sept. 28 - Madrid, ES @ Teatro Lara
Thu. Sept. 29 - Zaragoza, ES @ Luis Galve
Fri. Sept. 30 - Alicante, ES @ Teatro Arnichas
Sat. Oct. 1 - Valencia, ES @ 16 Toneladas
Tue. Oct. 4 - Milano, IT @ Bellezza
Thu. Oct. 6 - St. Gallen, CH @ Palace St. Gallen
Fri. Oct. 7 - Schorndorf, DE @ Manufaktur
Sat. Oct. 8 - Paris, FR @ Café De La Danse
Mon. Oct. 10 - Bristol, UK @ Redgrave Theatre
Wed. Oct. 12 - Manchester, UK @ The Stoller Hall
Thu. Oct. 13 - London, UK @ Alexandra Palace Theatre
Sat. Oct. 15 - Dublin, IE @ Liberty Hall
Sun. Oct. 16 - Glasgow, UK @ Mackintosh Church
Tue. Oct. 18 - Brussels, BE @ Botanique Rotonde
Wed. Oct. 19 - Cologne, DE @ Artheater
Thu. Oct. 20 - Utrecht, NL @ Cloud 9
Sat. Oct. 22 - Berlin, DE @ Frannz Club
Sun. Oct. 24 - Hamburg, DE @ Nochtspeicher
Tue. Oct. 25 - København S, DK @ DR Studie 2
Wed. Oct. 26 - Stockholm, SE @ Slaktkyrkan
Fri. Oct. 28 - Oslo, NO @ Oslo Parkteatret