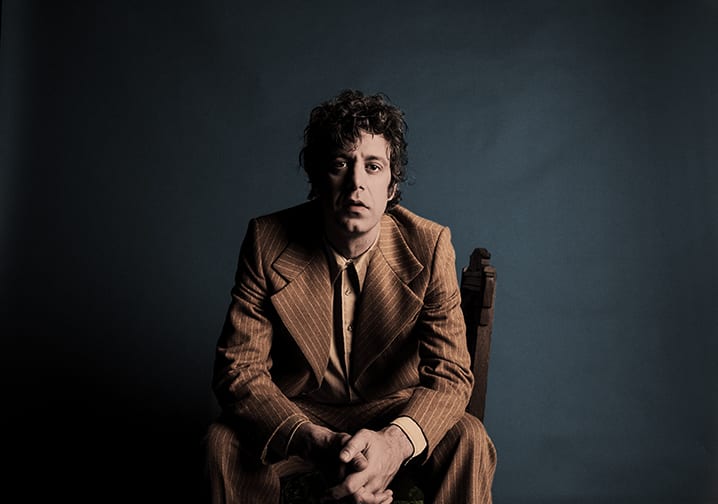 Wednesday, June 12th, 2019
Jeremy Ivey Signs To ANTI- Records, Listen To New Single "Story Of A Fish"
"I want to prove that you can be in your 40s and be at the peak of your creativity," says singer and songwriter Jeremy Ivey. "Not a has-been, but as an 'is-being.'"

Ivey is thrilled to announce that he has signed to ANTI- Records for a new chapter of his music career and will release his debut solo album later this year. Produced by his wifeMargo Price, listen to the harmonica-accented new single "Story of a Fish" HERE.
[youtube id=B1dQlAfeb-Q]

Now based in Nashville, Ivey moved away from his conservative Georgia home after high school and bounced around, primarily doing prep work in kitchens. "Story of a Fish" chronicles Ivey's personal diaspora, specifically relating to his upbringing. "I'm adopted, and I think that I always related with the story of salmon and how they're born," he reveals. "The idea of being born far from your home, you know? You were born here, but you gotta get elsewhere. That's the way I always felt. I always felt that I was born in the wrong place to the wrong people at the wrong time."

Unlike his country-soul aesthetic in Ivey's former band Buffalo Clover, which disbanded in 2013, Ivey's solo material is much more straightforward yet still travels through a wide spectrum of classic folk, gently frayed psychedelia, pop, and yes, even a bit of Southern rock and Americana.

"I'm trying to fill the holes that I can see in the scene," he says. "Whether it be Americana or country or rock or whatever. There's a certain type of song that isn't being written."

TOUR DATES
7/5 – Nashville, TN – The Basement