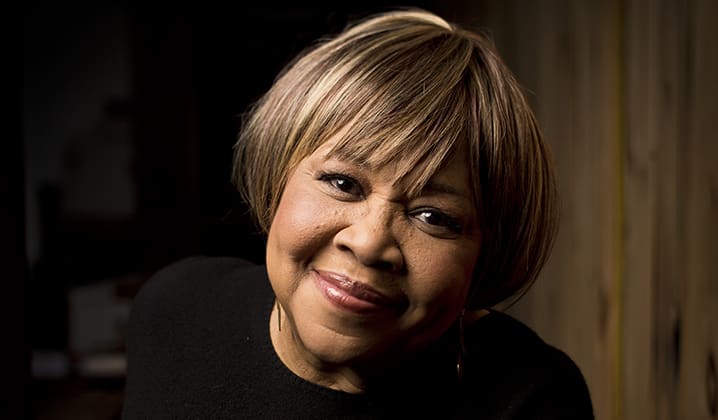 Tuesday, February 16th, 2016
Mavis Staples Calls For "Action"
A new song from the much anticipated Mavis Staples album Livin' On A High Note entitled "Action" is premiering via Fader Magazine.
The track, equal parts dance party soul and moving social consciousness gospel, was composed byTune-Yards' Merrill Gabbus who told Fader:
"I am stunned that Mavis Staples is singing a song that I had a part in—stunned and honored. She is the coolest, the bravest, and a role model for me in terms of being a humble, generous performer. I wanted to write what she asked for: an upbeat, danceable song, but which also honored the Staples Singers' tradition of songs that are relevant to right now, and which might inspire audiences to be brave themselves."
Listen to "Action" care of Fader: http://www.thefader.com/2016/02/16/mavis-staples-tune-yards-action
Mavis Staples is an alchemist of American music who has continuously crossed genre lines, weaving herself into the very fabric of gospel, soul, folk, pop, R&B, blues, rock, and even hip hop over the better part of the last 60 years. With the release of Livin' On A High Note, Staples references and draws from her storied past while taking the music to fresh places.