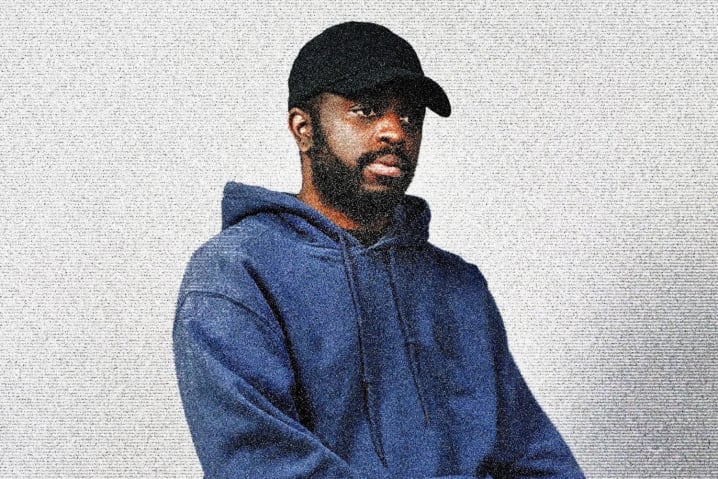 Tuesday, January 31st, 2023
New Album 'Variables' From East London Artist, Producer & Label Founder, Alfa Mist Out April 21st Via Anti-
Alfa Mist announces his forthcoming new record, Variables out April 21 via Anti-, along with a string of tour dates in the United States and Europe to coincide with the album's release – see more below. The East London artist, producer and label founder also shares two new singles from the Variables - the dark, introspective "4th Feb (Stay Awake)" and the seven-minute free improvised "BC." Listen to both tracks and pre-save the album here: https://alfamist.ffm.to/variables.
"4th Feb (Stay Awake)" is a lofi offering that pairs Alfa's reflective bars with a groove-heavy production. Expressing his inner thoughts, he finds solace in solitude before the swoon of strings closes the track. "BC" is a colourful swell of the percussion - expressive and unrestrained, it demonstrates the ingenuity of Alfa Mist and his close knit band.
LISTEN TO "4TH FEB (STAY AWAKE)" & "BC"
"I've been focused on who I am in my music, but now I'm exploring where I am," Alfa Mist says. "I'm asking: how did I get here?" This is the journeying question that underpins Alfa's fifth album, Variables. Traversing luscious, big band swing, head-nodding boom-bap rhythms and yearning vocal melodies, the record is expansive, soulful and moving, in both body and spirit. On Variables, Alfa achieves his most fully-realised, expressive musical work to date, coupling his keen ear for looping, memorably emotive piano melodies with intuitive grooves and a free-flowing jazz improvisation.
Variables sees Alfa Mist offer a diverse listening experience, as he dives into the argument of nature versus nurture on the rhythmic "Borderline" to the airy, crystallic sounds of "Cycles." The album's standout features are captivating, with long-time collaborator and band's bass player Kaya Thomas-Dyke's gentle vocals adding an ethereal essence on "Aged Eyes," whilst the South African folk singer Bongeziwe Mabandla drapes the vibrant backdrop and Jas Kayser's frenetic drum playing with his crystalline falsetto on "Apho."