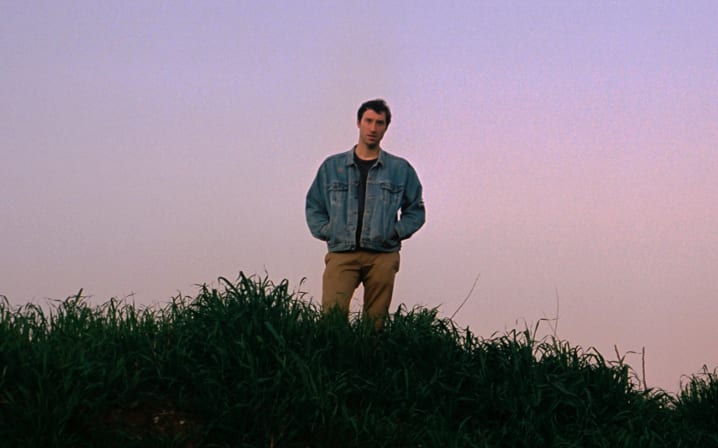 Friday, April 21st, 2017
Preview The New Los Angeles Police Department Album Via Hype Machine
The album, which is a follow up to his 2014 debut album, arrives in stores on April 28th on Anti-. Pre-orders available at: http://found.ee/lapd_store
Listen to the Los Angeles Police Department album at Hype Machine: http://hypem.com/premiere/los+angeles+police+department
Los Angeles Police Department was produced by Foxygen's Jonathan Rado (Whitney, The Lemon Twigs). Thanks to the chemistry between the duo, Los Angeles Police Department shows an artist more confident in his songwriting and more adventurous in his arrangements.
Los Angeles Police Department address suicide and addiction, anxiety and bereavement—turbulent subject matter that contrasts sharply with Pollie's emphasis on craft and precision. He writes as though the logic of a well-structured song might provide some stability, and each verse and chorus and bridge sounds natural, even inevitable. While the album digs into darker issues like addiction and anxiety, it also reflects the sense of wonder and exploration that Pollie brought to its creation. It is a tender exploration of anxieties, insecurities, relationships and love.
"I think of this record as a coming-of-age story," Pollie says. "You always think of coming-of-age stories as something that happens to kids, something like Stand By Me or Catcher in the Rye, but in my twenties I realized that I was always going to face this vulnerability and this anxiety. So this record is about learning to face up to those fears and be emotionally responsible."
Los Angeles Police Department is set to play a free show on May 22 in Los Angeles alongside Calvin Love.
LOS ANGELES POLICE DEPARTMENT TRACKLIST:
1. The Plane
2. Grown
3. Sooner or Later
4. If I Lied
5. Hard
6. The Plane 2
7. Drugs
8. The Birds
9. Ashlyn
10. Spent
Praise for Los Angeles Police Department:
"The songs often center around Pollie's insecurities in forthright terms, focusing on opening himself up to love at the risk of losing it. It's therapeutic in its own way."- Bandcamp
"Gloriously arranged with a late-summer-light country rock haze." - Pitchfork
"More ambitious in scope without losing any of the soothing intimacy of his earlier work." – Stereogum
""She Came Through (Again)" is the first track, recorded by Pollie in his bedroom and mastered by Warren Hildebrand. The title says it all. Sometimes you slip up, and in the best of sometimes you still squeeze by. I let her down/ I was wrong/ …But she came through again." - The Fader
"Tender instrumentation and a frail croon." – SPIN
LOS ANGELES POLICE DEPARTMENT SHOW DATE
May 22 – Los Angeles, CA – The Bootleg (with Calvin Love)