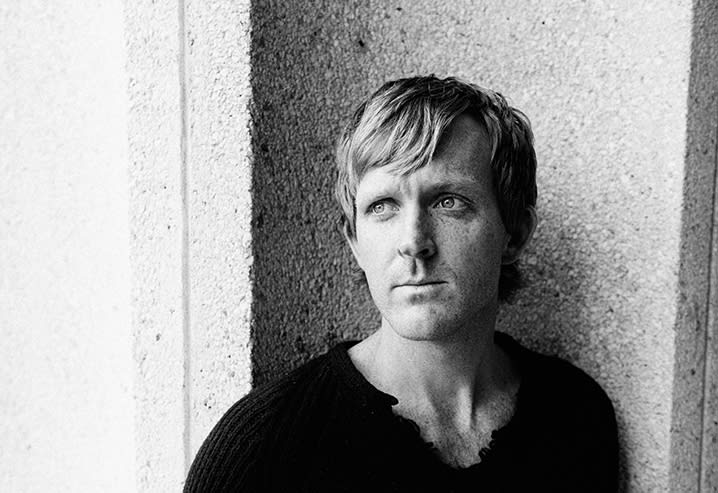 Wednesday, February 17th, 2016
Prism Tats To Release Debut Album April 15
Anti- is excited to announce the signing of Prism Tats, the rock 'n roll creation of the deceptively sophisticated musician Garett van der Spek.
Using guitars, vocals and sparse electronic elements, Prism Tats pulls from various visual and musical inspirations to create waking dream sub-realities that devastate and elate. Garett is from Durban, South Africa but recently relocated to Los Angeles.
Watch the video for "Pacifist Masochist", a song from the Prism Tats self-titled debut album, at KEXP now: http://blog.kexp.org/2016/02/17/video-premiere-prism-tats-pacifist-masochist/
Van der Spek grew up listening to his father's collection of rock records from the U.K. and U.S.: Beatles, Bowie, Hendrix, Kinks, Sabbath, but the unique influence of his homeland burns deeply, too. "There's a strong element of invention and resourcefulness that permeates all aspects of life in South Africa—almost a punk ethic, a will to do it your own way, and if there isn't a way, invent one. I think I've consciously and subconsciously absorbed those qualities and applied them to the way I make my music."
Prism Tats was written and recorded in its entirety by van der Spek, featuring his own extraordinary vocals, drum machine, guitar, and bass synth - the work of a true one-man rock 'n roll machine. It revs its motor on the squealing rubber of that elated sense of discovery all those years ago in stacks of his father's vinyl, finds its heartbeat in the inward reflections of its maker's mind, and distinguishes itself from the rest of the rock bands out there via his rare and self-taught sense of structural melodic sophistication.
"The album is about the experiences I've had since I moved to America, that total departure from what was," van der Spek says. "I'd taken on this completely new life, in a country which in some ways was familiar, but in others was completely foreign. So these songs are all about that experience of evolving." Prism Tats is the culmination of a creative life spent on the grind, honing instincts and eventually going all-in on a singular dream. And now, having accomplished his rocket ship dream of releasing his own brand of rock and roll music, van der Spek will be heading out with a band to bring the songs to life. Catch Prism Tats on tour this spring with Nada Surf.
Prism Tats Track Listing:
1. Pacifist Masochist
2. Creep Out // Freak Out
3. Never Been Shy
4. Death Or Fame
5. Make The Most Of The Weekend
6. Weird Guilt
7. Midnight Mountain
8. Excess
9. Haunt Me
10. Know It All
Prism Tats Live Shows:*
May 17 Vancouver, BC – Venue
May 18 Seattle, WA – Neptune
May 19 Portland, OR – Wonder Ballroom
May 20 San Francisco, CA – Great American Music Hall
May 21 Los Angeles, CA – Teragram
May 22 San Diego, CA - Irenic
* As support for Nada Surf