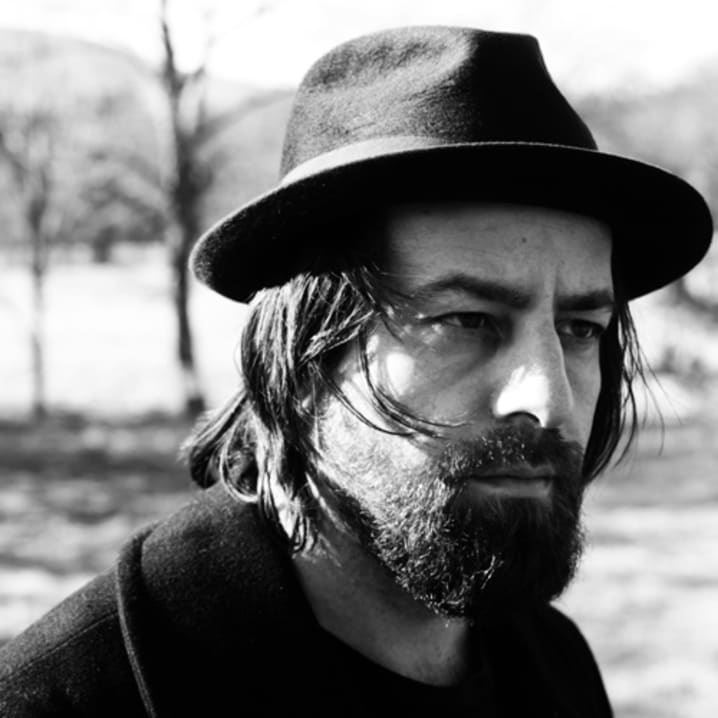 Monday, August 6th, 2012
Rolling Stone Premieres New Sean Rowe Track
Rolling Stone.com premieres the new Sean Rowe song "Downwind" as their Daily Download. The track is from Rowe's anticipated new album The Salesman and the Shark which comes out August 28th via Anti-records. The song is an energetic and highly engaging burst of re imagined pop featuring Rowe's soulful powerful baritone layered over a reverb drenched surf guitar. To listen to the track please go href="http://www.rollingstone.com/music/daily-download">here.>
As Rowe explains, "I've always been fascinated with the idea of the fugitive on the run, escaping and evading the law and relying on his wit and survival skills to elude capture. I also like the metaphor of a hero dressed in a villain's clothes - the underdog. Musically I was drawing something from the Ventures. Chris Kyle from the band Railbird performs the lead guitar and I think he was in some kind of crazy mental space when we recorded it as is evident by his ripping solo at the end of the track. Of all the songs we cut for the new record... I think this one was the most fun! "
The Salesman and The Shark was recorded at historic Vox Recording Studios in Los Angeles utilizing the same mixing board used to make timeless classics such as The Rolling Stones Exile On Main Street, T-Rex's Electric Warrior, The Beach Boy's Smile and seminal works by Tom Waits, Neil Young and more. Appropriately, the sounds on Rowe's latest are a perfect blend of the warmly familiar and astonishingly new.
"Mr. Rowe's ringing baritone is as timeless as his approach, recalling the ecstatic intensity of late-'60s Van Morrison and stark subtlety of late-era Johnny Cash." - Wall Street Journal
Sean Rowe is an absolutely riveting live performer who has been converting audiences across the globe with his offbeat charisma and otherworldly voice. He will be touring in support of The Salesman and the Shark starting with a performance at the historic McCabe's Guitar Shop in Los Angeles this coming August.