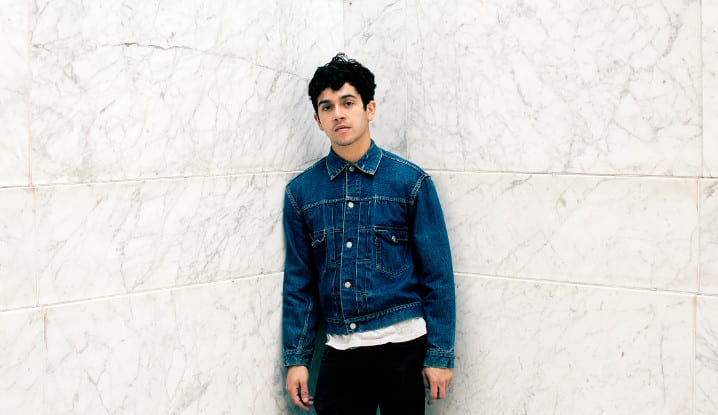 Thursday, February 18th, 2016
So Much Light Announces Tour Dates
Young Northern California based singer-songwriter and musical virtuoso, So Much Light (aka Damien Verrett) will be embarking on a North American tour beginning this March.
Chicago-based foursome Oshwa will open the shows.
So Much Light creates a sound that seems both beyond his years and completely of his time. Elements of soul are combined with thoughtful arrangements and production; an evocative poetry counter balanced by a self-deprecating sarcasm, all layered effortlessly over some truly virtuoso guitar playing.
For a sample of So Much Light's versatility and undeniable talent, watch a clip of him performing his song "Idiot Soul": https://www.youtube.com/watch?v=rOCCt5yXWDI
Late last year So Much Light released a powerful five-song digital EP entitled Idiot Soul on Anti- Records. The EP features four original tracks and an acoustic retelling of Drake's "Connect," all beautifully recorded predominantly in the young musician's bedroom. You can download or stream the Idiot Soul EP here: https://soundcloud.com/so_much_light/sets/idiot-soul-ep/
So Much Light Live Dates:
3/4 Chico, CA @ 1078 Gallery
3/6 Oakland, CA @ Explorers club
3/8 Fullerton, CA @ Slidebar
3/9 San Diego, CA @ Soda Bar
3/10 Las Vegas, NV @ Zar Fest Fairgrounds
3/11 Tempe, AZ @ 51 West
3/17 Orlando, FL @ Wills pub
3/18 Atlanta, GA @ The Masquerade
3/20 Houston, TX @ White Swan
3/21 Dallas, TX @ The Door
3/22 Oklahoma City, OK @ 51st St. Speakeasy
3/23 Denver, CO @ 7th Circle
3/25 Reno, NV @ Holland Project