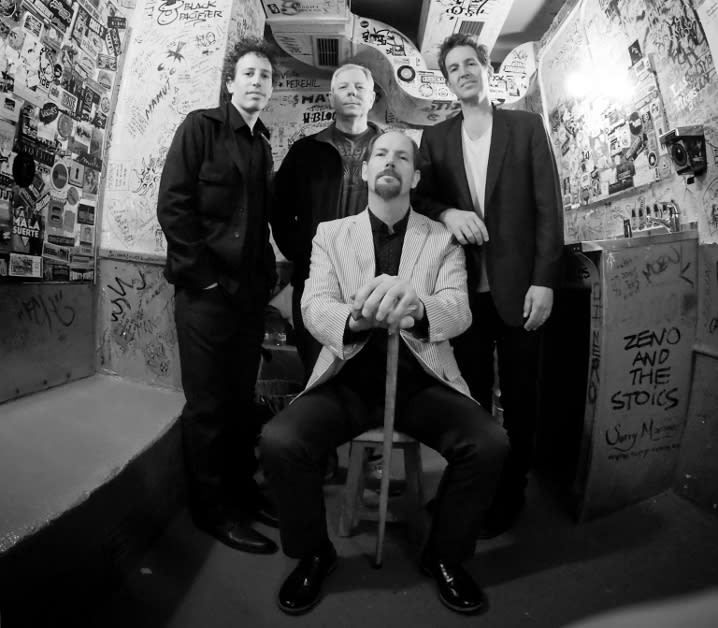 Wednesday, May 10th, 2017
The Dream Syndicate Signs To ANTI- Records
Anti- Records is pleased to announce the signing of influential Los Angeles indie rock pioneers The Dream Syndicate.
Originally active from 1982–1988, The Dream Syndicate reformed in 2012 after a lengthy hiatus. Founding member Steve Wynn explains, "The Dream Syndicate and I are very excited to be part of the Anti- family. I like the way they embrace artists with a rich and lengthy history who believe that their best and most relevant work is still ahead of them."
The Dream Syndicate was formed by current members Steve Wynn (guitar, vocals) and Dennis Duck (drums), along with Karl Precoda (guitar) and Kendra Smith (bass). The band blended the exploratory guitar duels of Television with post-punk and psychedelic garage rock influences, tossing in bedrock elements like Bob Dylan, the Velvet Underground and the Stooges, paving the way for much of the indie rock explosion in the years that followed.
Wynn's edgy, existential lyrics were offset and bolstered by the push and pull of the band's lean, raw mix of two guitars, bass and drums on the band's widely heralded debut "The Days of Wine and Roses". The band's sound expanded to a more cinematic approach on the follow-up LP "Medicine Show" after which Mark Walton (who is in the current lineup) took over bass duties. Two more albums—"Out of the Grey" and "Ghost Stories"— followed before the band split in 1988.
In 2012 the band reunited for a Spanish festival with new guitarist Jason Victor, a brilliant player and the perfect foil Steve was looking for when they joined forces in Wynn's solo band a few years before. Several tours followed in both the US and Europe, bringing the band's sound to an audience who had caught up to what they were laying down 30 years before. With both a reclaimed and newfound popularity, the band went into the studio in 2016 to create a wildly anticipated new chapter.
Information on the new album by the Dream Syndicate is forthcoming.
The Dream Syndicate European Tour Dates
Oct 14 Oslo – Rockefeller
Oct 15 Göteborg – Pustervik
Oct 18 Copenhagen – VEGA
Oct 19 Hamburg – Uebel & Gefährlich
Oct 23 Amsterdam – Bitterzoet
Oct 24 Paris – Centre Barbara Fleury Goutte-d'Or (FGO)
Oct 25 Turin – Spazio 211
Oct 26 Milan – Magnolia Segrate
Oct 27 Bologna – Locomotiv
Oct 30 London – The Lexington
Nov 01 Leeds – Brudenell Social Club
Nov 03 Leuven – Het Depot
Nov 04 Athens - Gagarin