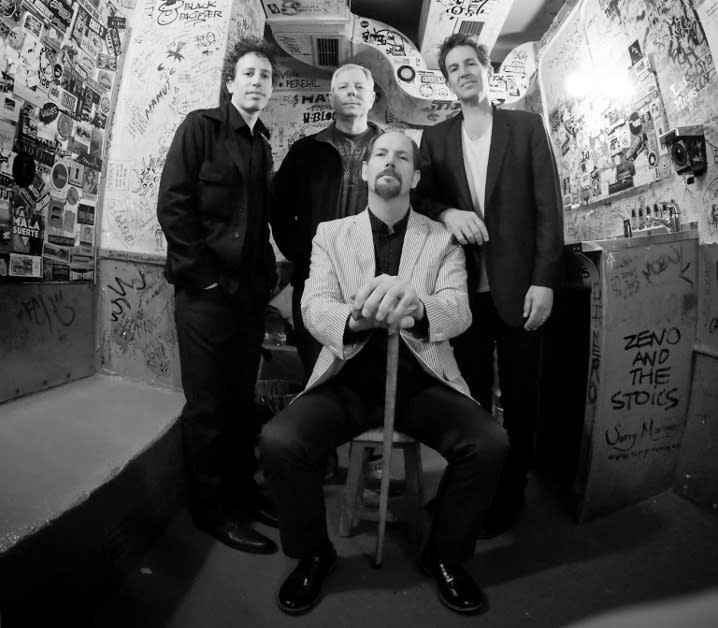 Friday, September 8th, 2017
The Dream Syndicate's New Album Out Now
Indie rock pioneers The Dream Syndicate has a new album out today, How Did I Find Myself Here, the band's first new album since 1988.
It is the band's fifth studio album and their debut on Anti- Records.
Fans can listen to the new album How Did I Find Myself Here at Spotify now
The Dream Syndicate began in Los Angeles in 1981, shortly before releasing "The Days of Wine and Roses," a widely acclaimed album that has been called a cornerstone of the indie rock movement that followed. Artists such as Kurt Cobain, J. Mascis, Yo La Tengo, the Japandroids and many others have cited the band as a key influence. The band's second album "Medicine Show" was listed as one of the 40 best albums of the first 40 years of rock and roll by the London daily newspaper, The Guardian.
Additionally, The Dream Syndicate will tour across Europe in the fall and in the US this winter. Full tour dates listed below.
THE DREAM SYNDICATE ON TOUR:
Sept 29 Star Theater – Portland, OR
Sept 30 Seattle, WA – Tractor Tavern
Oct 14 Oslo – Rockefeller
Oct 15 Göteborg – Pustervik
Oct 16 Stockholm - Kägelbanan Södra Teatern
Oct 17 Folk Å Rock--Malmo
Oct 18 Copenhagen – VEGA
Oct 19 Hamburg – Uebel & Gefährlich
Oct 20 Bonn - Rockapalast Crossroads Festival 2017
Oct 21 Berlin – Festsaal Kreuzberg
Oct 22 Groningen—Vera
Oct 23 Amsterdam – Bitterzoet
Oct 24 Paris – Centre Barbara Fleury Goutte-d'Or (FGO)
Oct 25 Turin – Spazio 211
Oct 26 Milan – Magnolia Segrate
Oct 27 Bologna – Locomotiv
Oct 28 Zurich—El Lockal
Oct 30 London – The Lexington
Oct 31 London—The Lexington
Nov 01 Leeds – Brudenell Social Club
Nov 03 Leuven – Het Depot
Nov 04 Athens – Gagarin
Dec 01 Seattle, WA – Tractor Tavern
Dec 02 New York, NY – Bowery Ballroom
Dec 03 Columbus, OH – Ace of Cups
Dec 04 Chicago, IL – Thalia Hall
Dec 05 Minneapolis, MN – Fine Line
Dec 06 St. Louis, MO – Off Broadway
Dec 07 Nashville, TN – High Watt
Dec 08 Atlanta, GA – The Earl
Dec 09 Relaigh, NC – Stag's Head
Dec 10 Richmond, VA – Capitol Ale House
Dec 15 Los Angeles, CA – El Rey Theater
Dec 16 San Francisco, CA – Independent