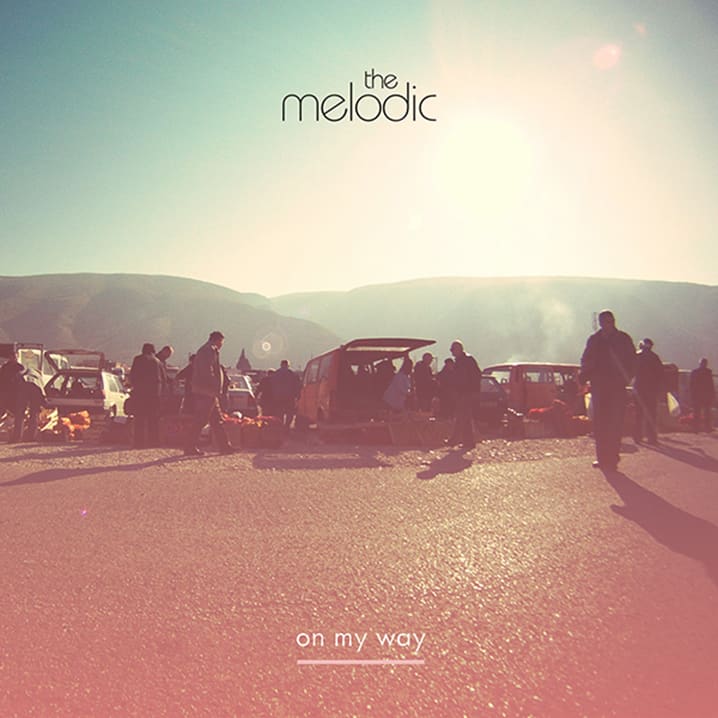 Monday, June 3rd, 2013
THE MELODIC To Release Debut EP June 25
Anti- is proud to announce the release of the debut EP from THE MELODIC, a young band from the UK who offer a vibrant new brand of afro-folk-pop that, while inspired by 60's folk, incorporates an assortment of influences from around the world. Its members utilize instruments such as the Charango, Melodica and Kora to create a music that joyously defies categorization.
THE MELODIC will release their EP On My Way this June 25 before embarking on their first ever tour in the United States. To listen to the title track please go to: http://youtu.be/WtDHWGMTdpE.
The group's members came of age in the South London neighborhood of Brixton amidst bustling streets and open air markets reverberating with a rich assortment of music from around the world. In the distinctly English tradition of sonic assimilation, they found influence in the sounds they were hearing. As band member Huw Williams explains, "Brixton is a real melting pot of different people so it doesn't feel inappropriate for us to introduce sounds from around the world into our music, there was South American and African music around us all the time, as well as reggae and dub music."
In the end, THE MELODIC has created a dynamic new music which, at times recalls contemporary artists such as Belle & Sebastian, The Magnetic Fields and the Decemberists, exhibits a clear reverence for past masters Paul Simon and Bert Jansch and mixes in elements from Latin America, the Caribbean and Africa to create a sound entirely their own.
THE MELODIC On My Way Track Listing:
1. On My Way
2. Hold On
3. Roots
4. When I Feel Free

THE MELODIC Live Dates:
June 30 Denver, CO Hi Dive
July 01 Salt Lake City, UT Kilby Court
July 02 Reno, NV w/ Two Gallants Chapel Tavern
July 04 Quincy, CA High Sierra Music Festival
July 07 Seattle, WA Tractor Tavern
July 08 Mississippi Studios Portland, OR
July 10 San Francisco, CA Rickshaw Stop
July 11 Los Angeles, CA Bootleg
July 12 Santa Monica, CA McCabe's
July 15 Los Angeles, CA School Night
July 16 San Diego, CA Soda Bar