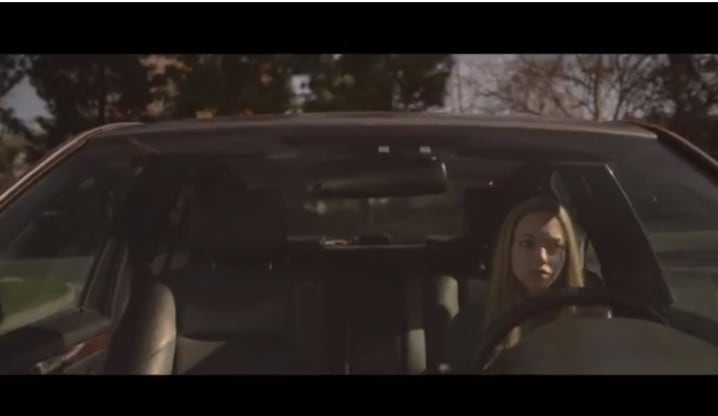 Tuesday, March 5th, 2013
Time Magazine Debuts MILK CARTON KIDS Video
Time Magazine is debuting a brand new video from acclaimed Los Angeles-based duo The Milk Carton Kids. The third and final installment in the series, the clip is for their song "Honey, Honey" and it offers an evocative study in how listeners engage with music. The song is from the group's anticipated Anti- debut album The Ash & Clay which comes out March 26th.
Watch the new video care of Time Magazine by going here: http://entertainment.time.com/2013/03/05/world-premiere-amanda-seyfried-in-the-new-music-video-from-sxsw-darlings-the-milk-carton-kids/
In support of the new record the duo will be hosting The Milk Carton Kids Revue at Largo in Los Angeles on March 27th. The evening will see the duo offer musical and vocal accompaniment to performances from Ed Helms, Tom Brosseau, Joe Henry, Over The Rhine, Joe Purdy, Jill Sobule, and special guests yet to be announced. To close the evening, The Milk Carton Kids will perform songs from The Ash & Clay.
In addition, The Milk Carton Kids will mark the March 26th release date of their new album with an in-store performance at renowned Amoeba Records in Hollywood. They will also be appearing at The South By Southwest Festival in Austin as well as headlining an extensive North American tour beginning in April.
The Milk Carton Kids consists of Kenneth Pattengale and Joey Ryan. While the most obvious musical reference is the classic folk revival sound of twin acoustic guitars and matching harmonies, the band both expands and contradicts that rich legacy with highly inventive guitar lines and their intricately interwoven vocals. After forming in 2011, the duo quickly built a devoted following with the simple purity of their music and their celebrated deadpan stage humor.
Three songs from The Ash & Clay were recently featured in the acclaimed new Gus Van Sant/Matt Damon film Promised Land.
Live Dates 03-12 Official Showcase, the Nature Conservancy, SXSW 10:00pm
03-13 Billy Reid Showcase, SXSW, 5:15
03-14 AMA/Pandora Showcase, SXSW, 2pm
03-16 Central Presbyterian Church, SXSW, 10pm
03-23 Zoey's Ventura CA
03-24 Zoey's Ventura CA
03-26 Amoeba Records, Hollywood, CA
03-27 Largo at the Coronet Theatre Los Angeles CA
04-17 High Watt Nashville TN
04-18 Eddie's Attic Decatur GA
04-19 Casbah Durham NC
04-22 World Cafe Live Philadelphia PA
04-23 The Birchmere Alexandria VA
04-25 Brighton Music Hall Boston MA
04-26 Il Motore Montreal QC
04-27 The Drake Hotel Toronto
04-29 The Ark Ann Arbor MI
04-30 Lincoln Hall Chicago IL
05-02 Bluebird Denver CO
05-06 The State Room Salt Lake City UT 05-08 Largo at the Coronet Theatre Los Angeles CA
05-09 Largo at the Coronet Theatre Los Angeles CA
05-10 The Crescent Ballroom Phoenix AZ
05-12 Belly Up Tavern Solana Beach CA
05-13 Great American Music Hall San Francisco CA
05-15 The Aladdin Portland OR
05-16 Tractor Tavern Seattle WA
05-19 Bowery Ballroom New York NY