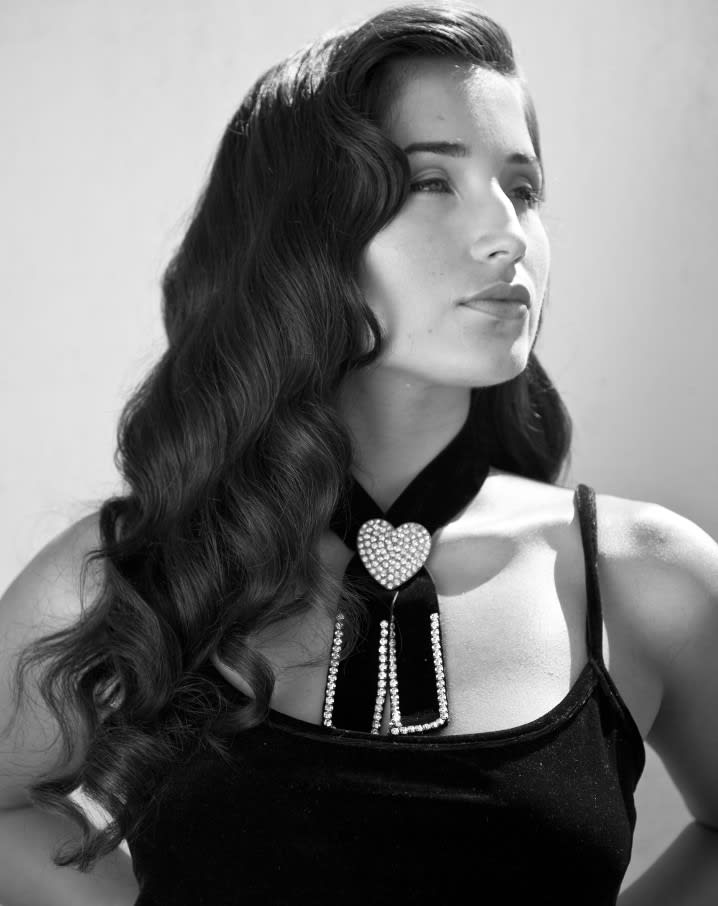 Thursday, April 13th, 2017
Jade Jackson Unveils New Track "Good Time Gone"
American Songwriter is premiering a new song from acclaimed young country rock sensation Jade Jackson.
The track, entitled "Good Time Gone" is off her debut album Gilded, produced by Social Distortion frontman Mike Ness and out May 19th.
▶ Listen via American Songwriter
Jackson was recently featured in Rolling Stone Country's "10 New Country Artists You Need to Know" where they described her as a "A raspy-throated, confident-beyond-her-years songwriter channeling Hank Williams via a somber goth-folk aesthetic." CMT recently proclaimed that Jackson "makes a bold introduction with her debut album Gilded."
"Good Time Gone" is a supremely catchy reverb guitar drenched punkabilly anthem loaded with swagger and a sense of crashed out romance.
As Jackson explains, "I came into rehearsal one day with a song I'd written the night before and we started jamming. Tyler upped the tempo, Andrew and Jake added some chords and I messed with the melody. After we found the groove, I realized the lyrics no longer fit. The following weekend, as I stared out the car window on my way to LA it hit me, I had a story I wanted to tell. On an old, dirty envelope I found under my seat and with a half broken pencil, I scribbled down this hero-less tale of two lovers. When Mike (Ness) heard it he said it was "wild" and wanted it on the record. In the studio, Mike added his flare and it came to be. We are all excited to share "Good Time Gone" with you."
Jackson's album Gilded is unapologetically country rock, merging the heartbreak and resilience of Lucinda Williams with the melodic confidence of Emmylou Harris, yet containing the emotional presence of a young musician who cherished albums by The Gun Club and Smiths alongside the works of George Jones and Hank Williams.
Early Press For Jade Jackson's Gilded:
"Part Hank Williams, part the Smiths….a unique combination of deadpan and delicate" - The Bluegrass Situation
"Jade Jackson's album, Gilded, is a work of remarkable depth and maturity for a songwriter who is barely over the brow of her teens." - Guitarist
"Meet the new heart of country, with the soul of punk rock" – Punktastic
"There's a sweet, small-town innocence wafting through the country-inflected "Gilded" tracks "Motorcycle," "Better Off" and the loping "Finish Line," with its defiant, yet philosophical lyrics – San Francisco Examiner