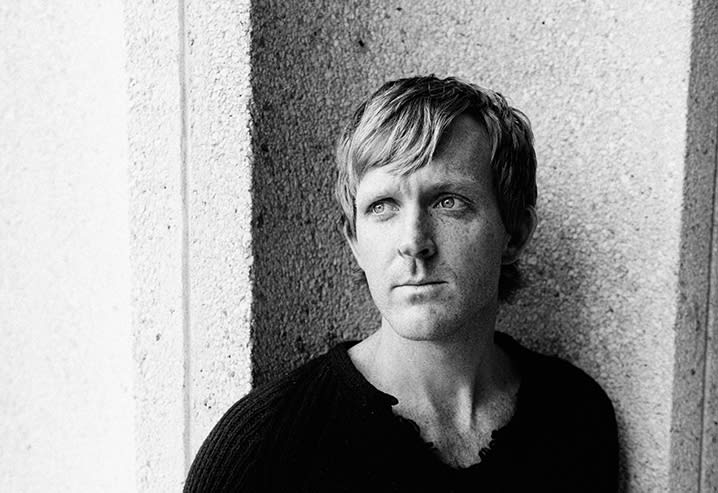 Friday, April 15th, 2016
Prism Tats Debut Album Out Now
The sophisticatedly melodic self-titled debut from Prism Tats is available in stores today.
For the newly acquainted, Prism Tats is the rock 'n roll creation of musician Garett van der Spek; a project that pulls from various visual and musical inspirations to create waking dream sub-realities that devastate and elate. The debut album is a culmination of a creative life spent on the grind, honing instincts and eventually going all-in on a singular dream.
Prism Tats was written and recorded in its entirety by van der Spek, featuring his own extraordinary vocals, drum machine, guitar, and bass synth - the work of a true one-man rock 'n roll machine. He grew up in Durban, South Africa listening to his father's collection of rock records from the U.K. and U.S.: Beatles, Bowie, Hendrix, Kinks, Sabbath. The unique influence of his homeland burns deeply, too. "My earliest memory of being affected by music was when I was six years old, seeing a man busking by the side of the road," van der Spek recalls. "His name was Elvis, a self-styled African 'rock star' who played a hybrid brand of rock and roll on a homemade guitar. I was hooked."
The album displays van der Spek's unusual blend of rock-and-roll chops (reminiscent at times of Spoon's Britt Daniel), and combines real shades of steam and heat with comparatively-meditative reverb-laden tracks, recalling at times the ghostly throwback groove-stomp and fuzzy warmth of bands like The Jesus & Mary Chain, The Kills and The Raveonettes.
Prism Tats will hit the road this spring – full tour dates listed below.
Prism Tats Live Shows:
Apr 16 San Diego, CA – The Hideout (with LA Witch and Dirty Ghosts)
Apr 18 Los Angeles, CA – The Bardot (School Night!)
May 10 Boston, MA – Brighton Music Hall
May 11 New York, NY – Irving Plaza
May 13 Washington, DC – Rock & Roll Hotel
May 14 Philadelphia, PA – Johnny Brenda's
May 15 Charlottesville, VA – The Southern
May 17 Vancouver, BC – Venue
May 18 Seattle, WA – Neptune
May 19 Portland, OR – Wonder Ballroom
May 20 San Francisco, CA – Great American Music Hall
May 21 Los Angeles, CA – Teragram
May 22 San Diego, CA – Irenic
May 10 – May 15: Supporting We Are Scientists
May 17 – May 22: Supporting Nada Surf